New Explainer Video
One platform with all the tools you need to power your telecom business.
Created by and for telecom professionals, TeleCloud™ has the features you need and the one's you didn't know you needed. Successfully onboard and manage end-users, resellers, and dealers.
Watch the video
Real-Time Provisioning wth Modules
Bring your existing carrier agreement(s)
The module plug-in allows TeleCloud to work with any carrier or ISP. Use one of our pre-built modules, host one on your own server, or our team will create a new pre-built module at no cost to you.
Modules allow for real-time provisioning (activations, suspensions, cancellations, & more)

Modules for many popular carriers already pre-built

Automate mundane task like suspensions & cancellations for past due accounts

Any carrier or service provider supported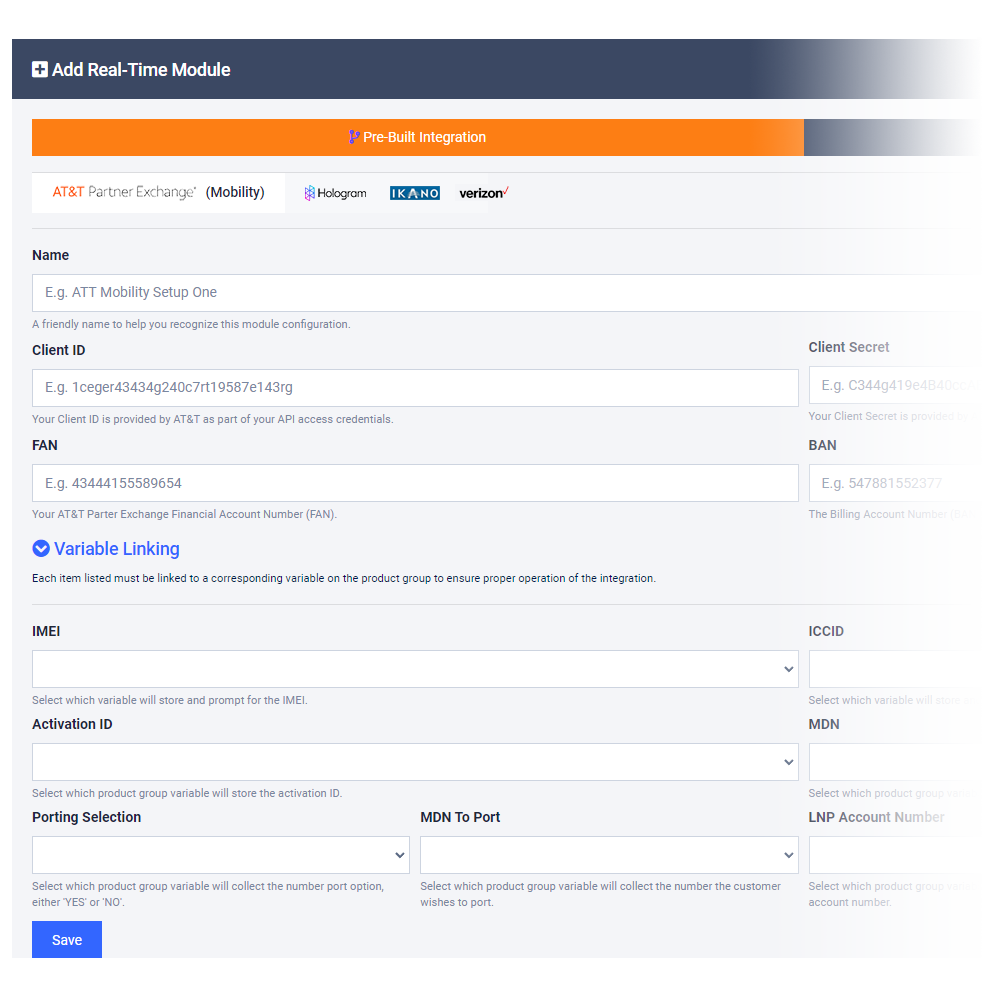 Billing Complexities Solved
Simplify your billing with automation
Billing headaches become a problem of the past with manual and automatic (auto-pay) payment tools+ for end-users and resellers. Bank ledger like reporting eliminates confusion with details about every transaction.
Popular payment gateways supported out the box

100% of revenue flows directly to your business via your own merchant account

Event based and usage based billing

Instant bank account balance verification for dealers & resellers utilizing ACH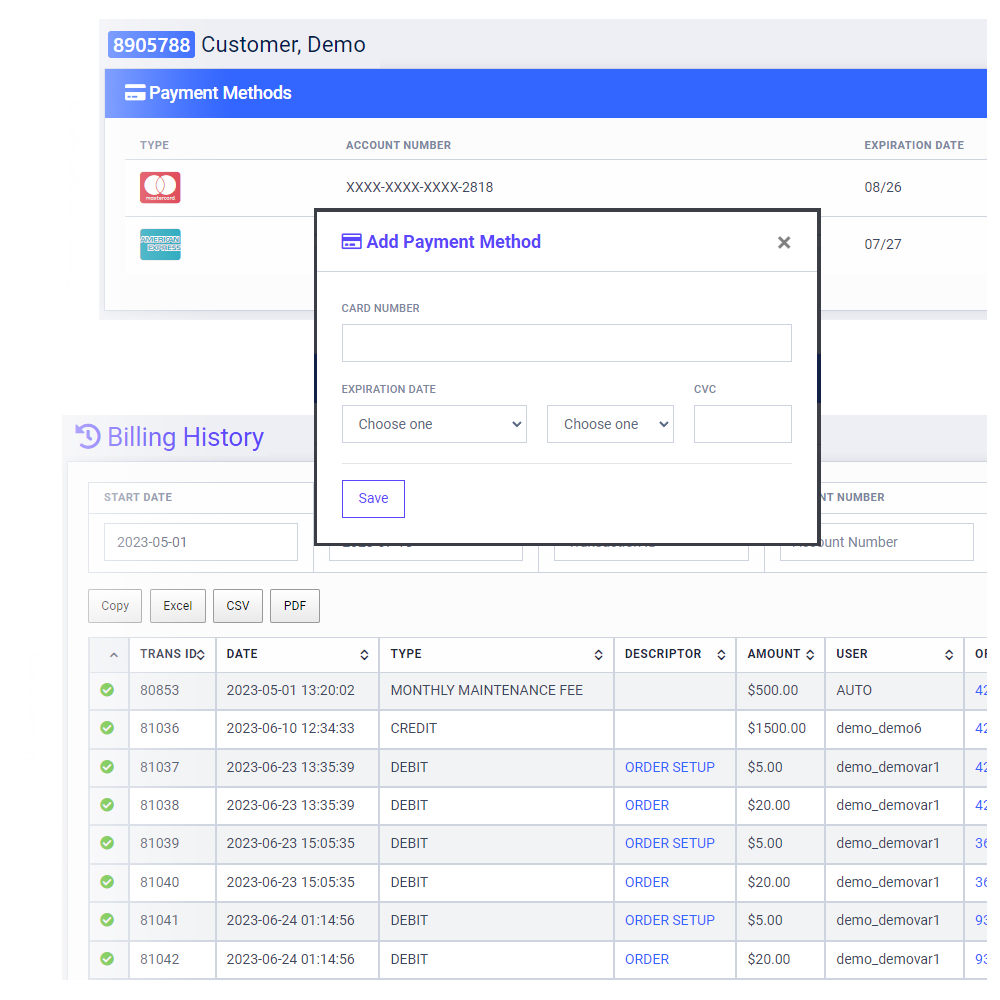 Integrated Support System
Centralize and streamline support
Streamline your support channels with TeleCloud's built-in support ticketing system for end-users, staff, resellers, and sales. This full ticketing suite is so powerful many other platforms offer similar support systems as stand alone products.
Powerful e-mail pipe allows opening and replying to tickets via e-mail

100% customizable support ticket e-mail notifications

Automatic ticket closing for resolved issues

Attachments supported for new tickets and reply's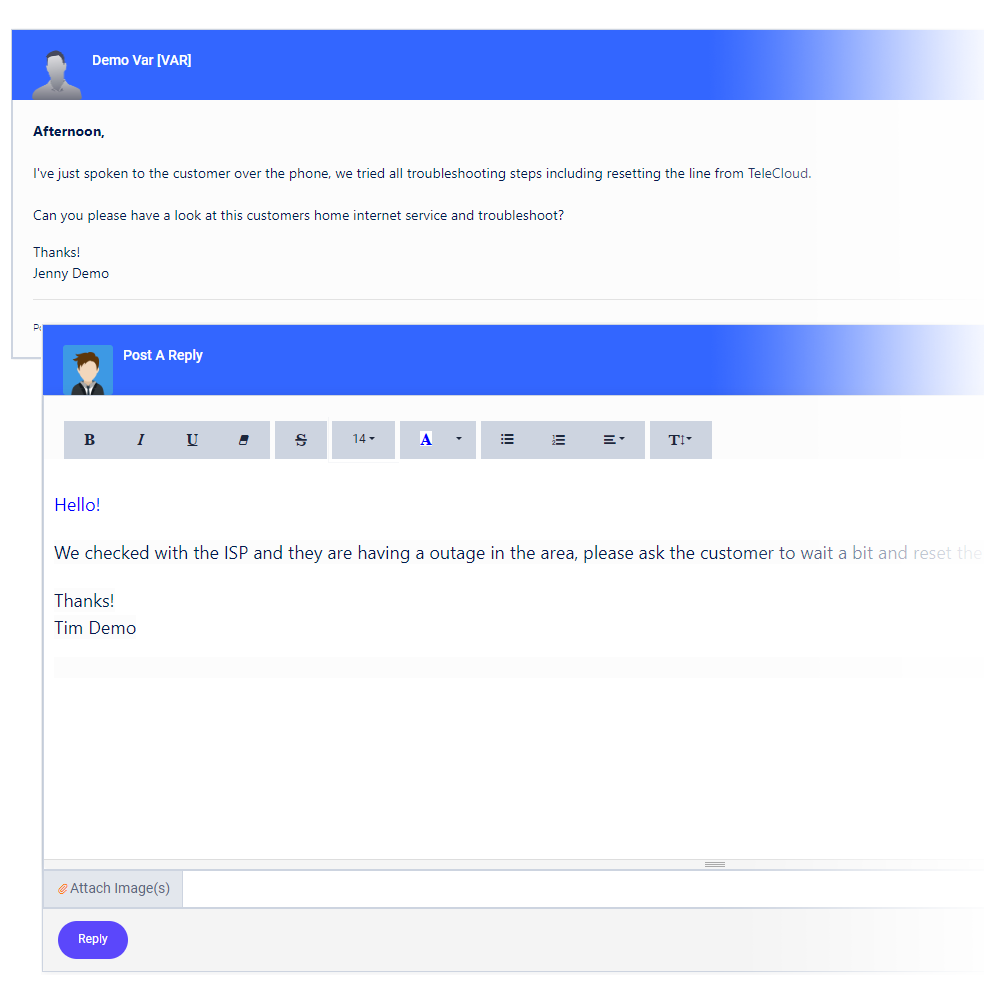 Your Operational Support System (OSS) should be available when you need it the most, that's why TeleCloud is hosted on some of the most reliable infrastructure in the world and backed by our 99% uptime guarantee.
Moving to TeleCloud™ / Product Management
Your products & prices, easily configured.
You wont need to wait on our staff to configure your products and pricing. TeleCloud's Product tools offer unparalleled flexibility and can be configured anytime directly from the app.
Products (also knows as rate plans) can be added & modified from the app 24/7

Billing cycles of any length are supported

Use add-on products to offer optional add-ons (static IP, international calling, top-up data, etc)

Set wholesale prices for all of your resellers independently (they then set their own retail prices)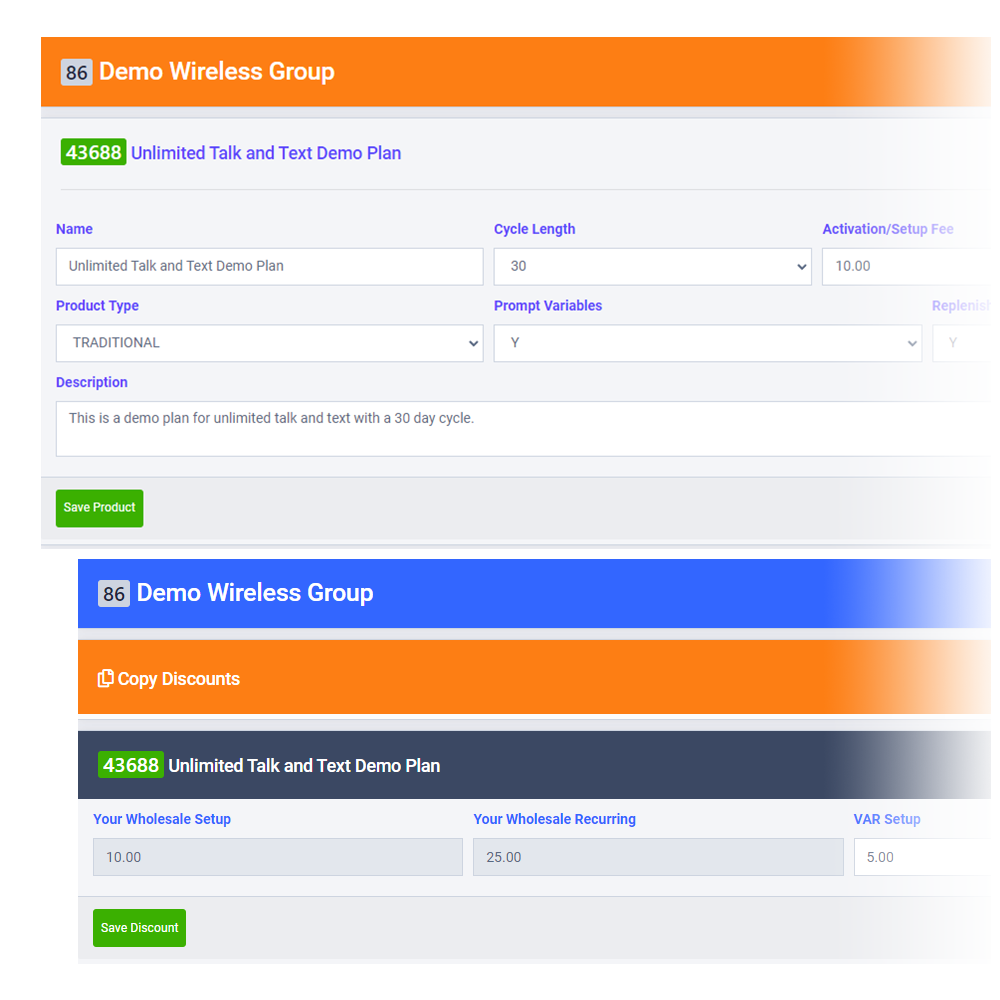 Multi-Layered Platform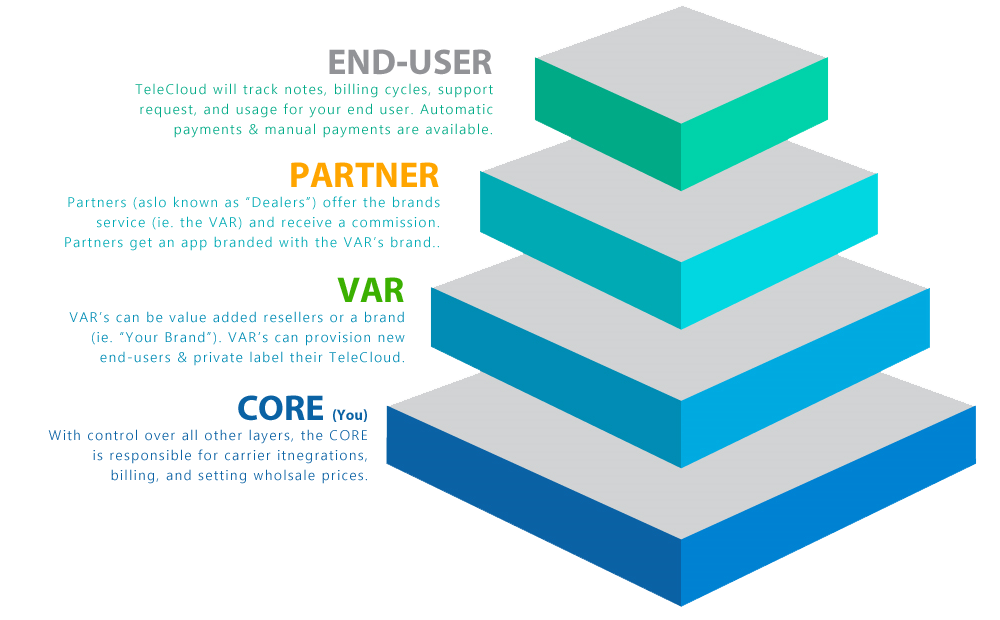 TeleCloud is a multi-level platform, this allows you to launch one or multiple brands, value added resellers, and enable your resellers to launch their own dealers. Best of all, everyone has their own billing and private labeled app interface.
Launch an unlimited amount of brands or resellers

Resellers can launch an unlimited amount of dealers

Choose and set prices for the products your resellers can offer to end-users and dealers

VAR accounts (reseller or brand) create their own pricing and offer service to end-users
Custom E-Mail Notifications
Customize the full content and HTML for all system e-mail notifications.
No Revenue Sharing
Utilize your existing merchant account & keep 100% of your revenue.
Create Promotions
Create promo codes, set their value and expiration date.
Unlimited Users & Resellers
Create a login for all your staff members, plus create unlimited resellers and dealers.
Integrated Alert System
Get real-time alerts for ticket replies, order processing completion, and more.
Event-Based Billing
New
With usage components you can attach event based usage to an existing service plan.
Impressed? Wait until you see our pricing.